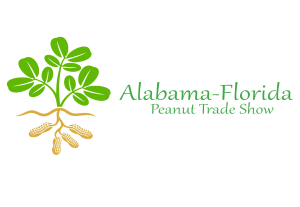 The 16th annual Alabama-Florida Peanut Trade Show is set to be held Thursday, Feb. 2, 2023, at the National Peanut Festival Fairgrounds, located on Hwy. 231 South in Dothan, Alabama.
Sponsored by the Alabama Peanut Producers Association and the Florida Peanut Producers Association, the one-day event offers farmers a full day to view the industry products and services of more than 60 exhibitors. The trade show opens at 8:30 a.m. and will continue until noon with a lunch immediately following.
During the catered lunch, the program will include speakers Marshall Lamb, National Peanut Research Lab, Bob Parker with the National Peanut Board and Bob Redding with The Redding Firm.
Peanut growers who attend will not only be able to fine tune their farming operations, but will have a chance to win prizes valued at thousands of dollars. The Grand Door Prize, sponsored by Kelley Manufacturing Co., is a $5,000 voucher for any one piece of KMC equipment or parts for KMC equipment.
All peanut growers are invited and encouraged to attend. For more information on the show, contact APPA at 334-792-6482 or FPPA at 850-526-2277. For exhibit space availability, contact Kaye Lynn Hataway at klhataway@alpeanuts.com.